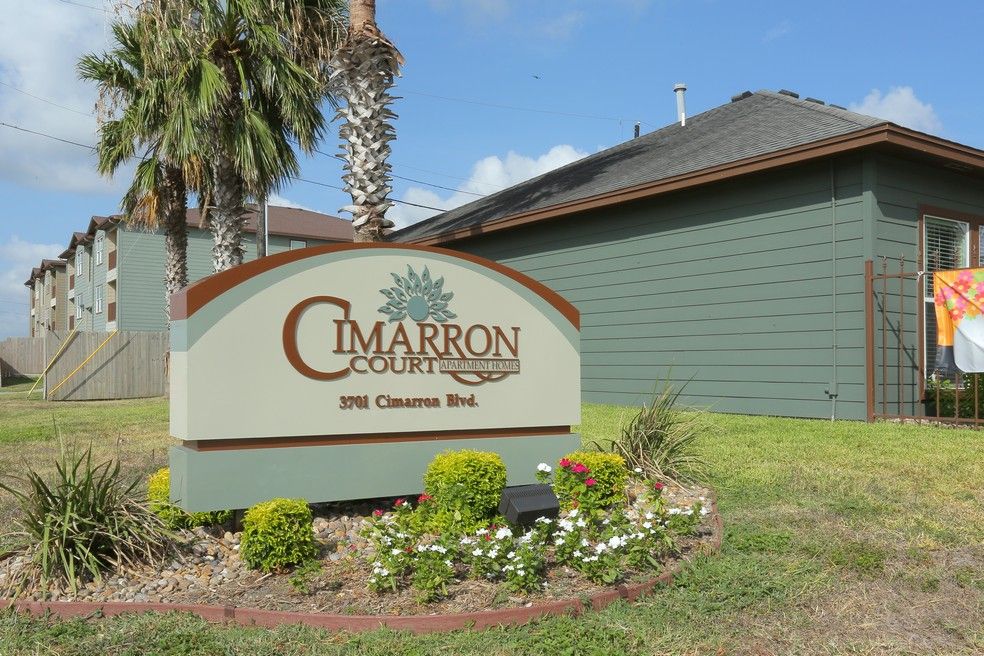 Newly renovated and tranquilly nestled in the prime area of South Side Corpus Christi, Cimarron Court Apartments give its many residents an ideal taste of what relaxed, comfortable, and luxurious living is truly about. The community resides behind a limited access gate, with fresh landscaping that captures the true beauty of the coastal locale. Whether you enjoy the active lifestyle or prefer to live on "island time," Cimarron Court Apartments has something to offer to each and every person who calls this community home. 
Upon entry into one of the beautiful Cimarron Court apartment homes, your eye will instantly be drawn to the posh, gourmet kitchen with upscale cabinetry adorning the cooking area. Brand new appliances, such as a built in microwave and dishwasher, let anyone channel their inner Chef Bobby Flay! Entertain friends and family in large living rooms, offering impeccable natural light streaming through windows that feature 2" wood-like blinds. Spacious bedrooms allow for ultimate amenity, especially with the gentle lull of a high quality-ceiling fan. Oversized closets and opulent bathrooms put a glorious finishing touch on the residential space. Potential residents can choose from one, two, or three bedroom apartments, with special touches such as granite countertops in select units. Lastly, soak in the Texas Gulf Coast salty air amongst private balconies or patios, which are connected to each and every apartment.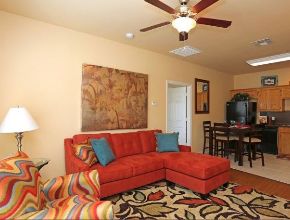 Amenities abounding, this residential community provides its residents with a plethora of activities and areas for serious fun! Enhance your summer time glow alongside a sparkling blue swimming pool, complete with a neighboring outdoor kitchen. A 24-hour fitness center features state of the art equipment, including treadmills, elliptical machines, and weights of all sizes. Sip a cup of hot coffee while surfing the web in the community's Internet Café. Cimarron Court Apartments is pet friendly, too! In addition, the community offers its residents a "clothes care center," as well as 24-hour emergency response; peace of mind is of highest priority. On site management is a true highlight, as well. Enjoy what Corpus Christi has to offer, as Cimarron Court is conveniently located near popular attractions and scrumptious restaurants.
 "I have lived here a year now and I absolutely love this place! When we moved in, they were just starting renovations and it's been so nice to see how much they have improved this place. It's beautiful! Everyone in the office is always professional and extremely nice, easy to talk to. I've not had a maintenance issue as of yet, but they have updated several things in my apt that I didn't even ask for. You need to come live here!" - JoAnn J.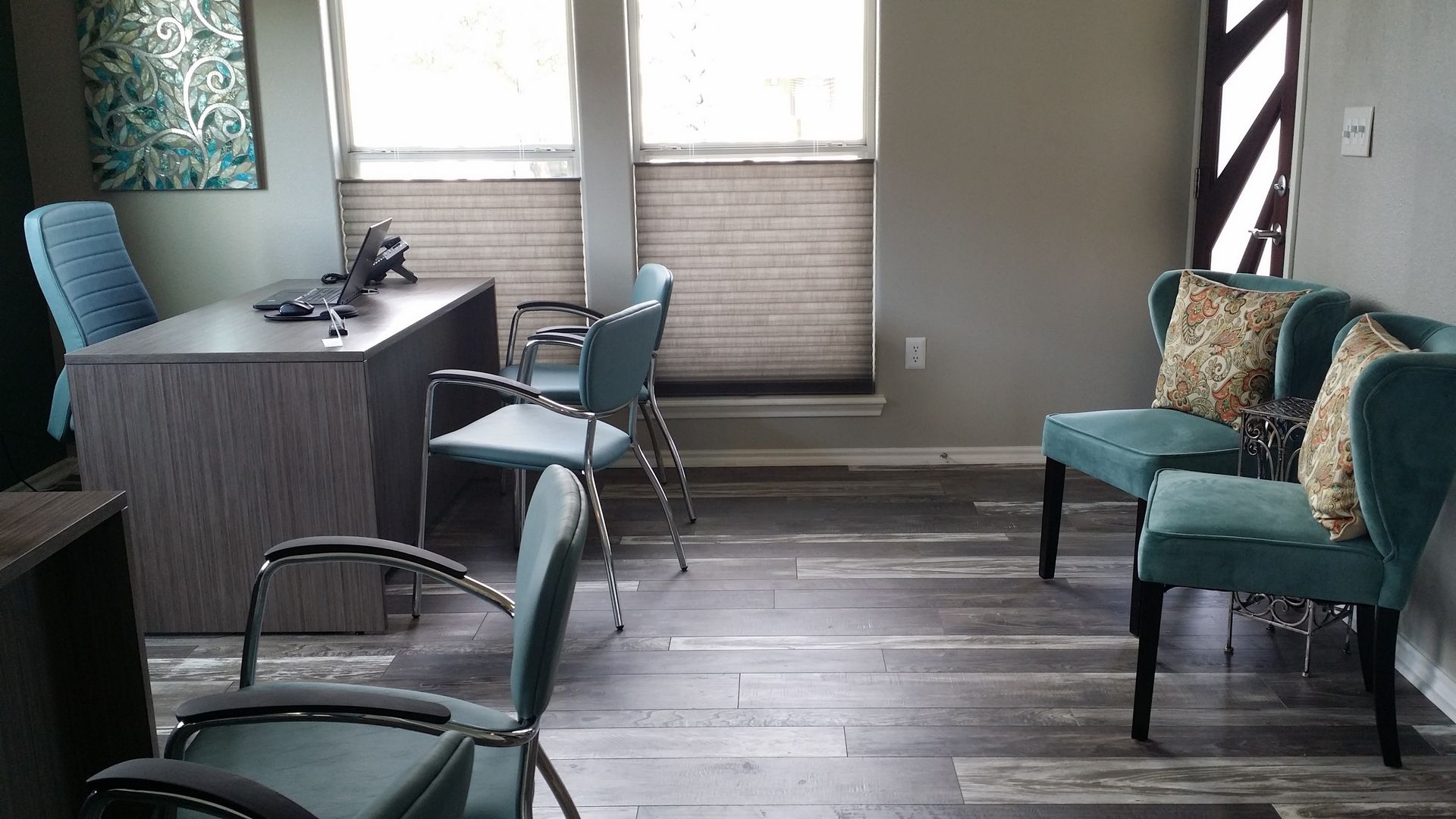 Cimarron Court Property Manager, Liza Benavides, is heavily involved with the local Corpus Christi Apartment Association. She is the Treasurer on the Board Of Directors and the Chair of the Community Relations Committee. Through the complete transformation of Cimarron Court, Liza definitely turned simple fixes into a dramatic makeover. She commends her staff, singing their praises for their unyielding support through the property take-over and rehabilitation. "My staff; 100% owe it all to them! I was very blessed with each of them," Liza exclaimed.  Her hardworking, dedicated maintenance technician along with her assistant and leasing agent balance Liza out, creating a dynamic team whose passions for excellence are evident. Liza's most gratifying perks of her career? Making their property so much more than just another apartment community; instead, she strives to create an environment where residents can really call home.
      "The changes and improvements my staff and I have made in one year have far surpassed what I ever thought we would accomplish. Taking over a rehab property as a first time Property Manager has absolutely been harder than I ever expected, but over one year in and I am without doubt certain we have done more than we could have ever imagined." - Liza Benavides, Property Manager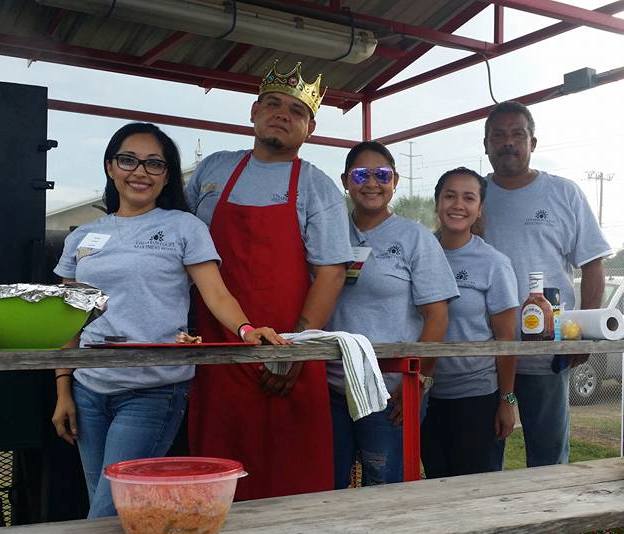 When we asked Liza what made her heart smile, we couldn't help but notice a gleaming smile spread across her face. She passionately answered, letting us know that having conversations with residents brings her upmost joy, especially when they acknowledge her team's hard work for the betterment of the community. Sometimes, it's easy for residents to forget that staff members are human too, and when a complaint appears before Liza, she is able to resolve the issue and mold it into a positive experience. "When people recognize the difference between what we have worked so hard to  accomplish here; that's what makes my heart smile."
If you are looking for a great place to call home and a dedicated team of professionals, be sure to visit Cimarron Court Apartments.
Visit their website, www.cimarroncorpuschrist.com, or call the leasing office at 361-906-2272.
Or
In person: 3701 Cimarron Blvd. (Located just across the street from Corpus Christi's brand new, Veteran's Memorial High School.)
To download a printable Cimarron Court brochure here! http://www.cimarroncorpuschristi.com/printable-brochure.asp
  Rosie, Gilbert, Liza, Gemma & Robert- Cimarron Court Team