Water Works of Texas Blog
Contemporary Elegance Awaits You at Christiwood Apartments in Corpus Christi, Texas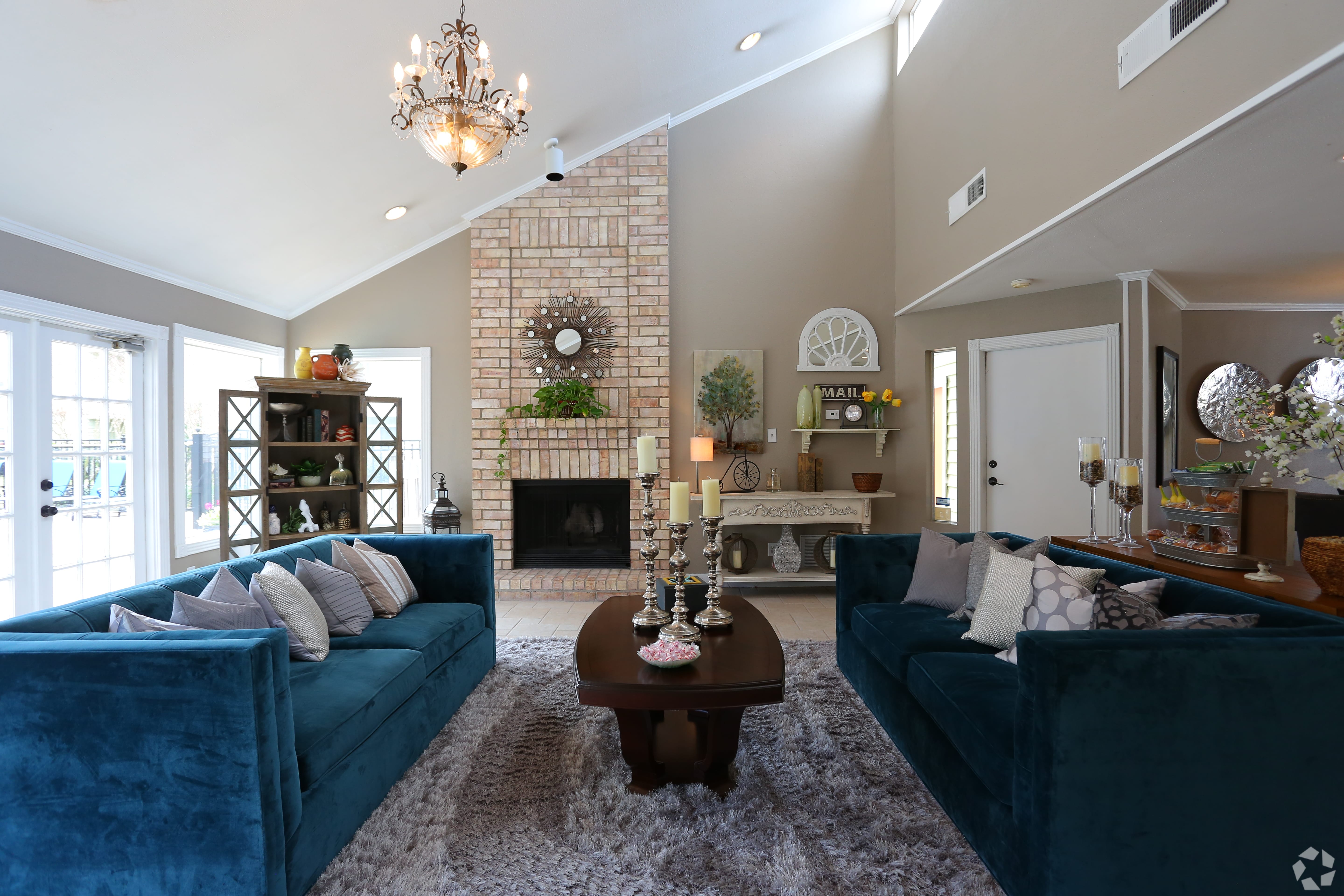 Located on Corpus Christi's southside, Christiwood Apartments are the epitome of comfortable living with unique features sprinkled throughout the community. The first detail you'll notice upon your arrival? A vibrant orange hue adorns each front door, radiating warmth and happiness to every resident who calls Christiwood home! The community features a limited access gated entry surrounded by lush, award- winning landscaping, proving to be a true oasis within the bustling city.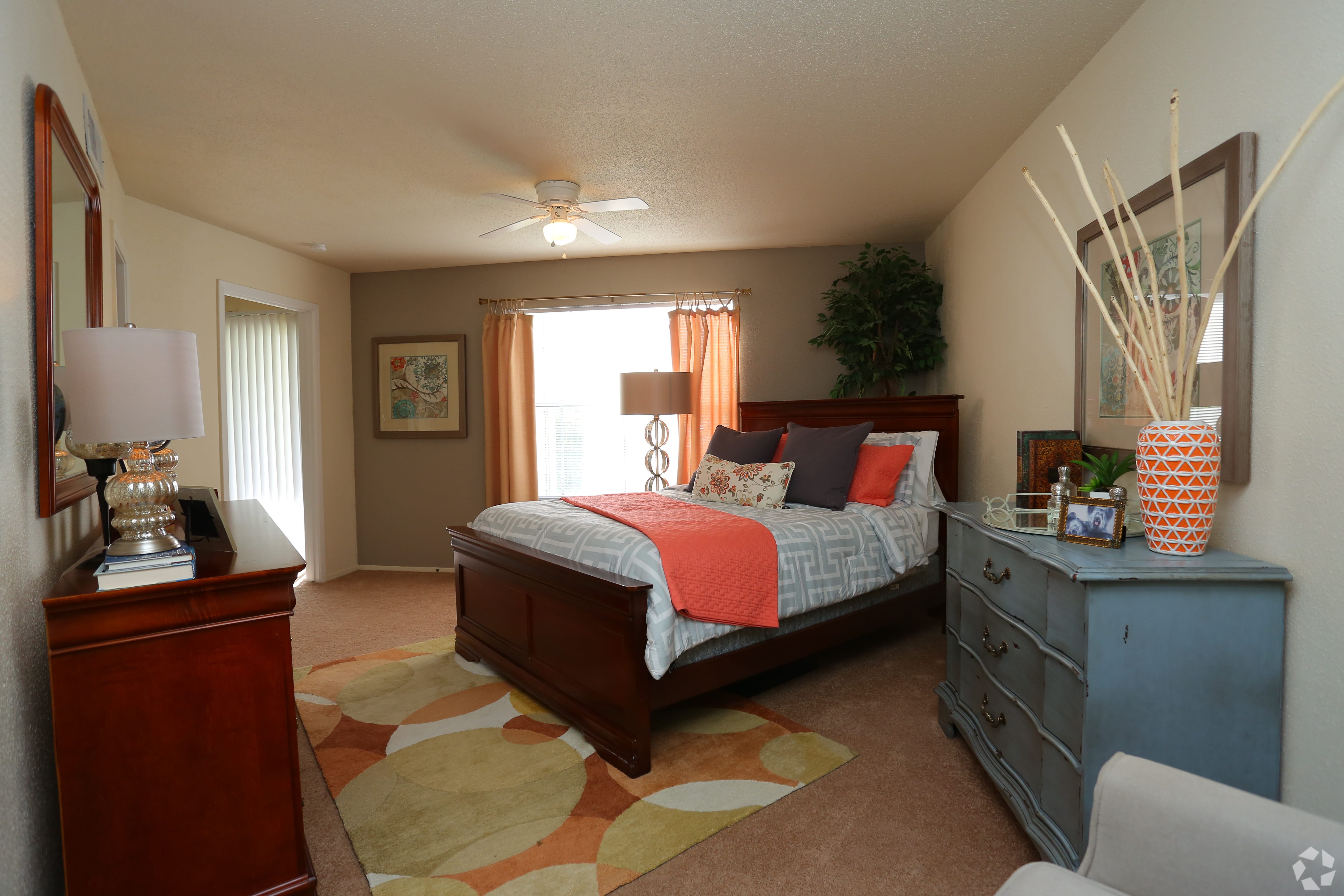 Stepping into one of the beautifully finished apartments, it is easy to note Christiwood provides a perfect blend of contemporary elegance. Aside from the distinctive accent colored walls, each apartment features wood-plank flooring and ceiling fans with overhead lighting. Kitchens are spacious and overlook the living room, which happens to be perfect for those nights of entertaining your closest friends.

In fact, snuggle up next to the fire on those chillier days as many floor plans include gorgeous fireplaces. Large closets provide an abundant space for all of your essentials, with shelving and hanging racks for maximum ease. Natural light flows into the spacious bedrooms here at Christiwood, and the bathrooms are equally impressive featuring large countertops and roomy tubs.

Of course, we cannot forget to mention that private balconies or patios with ample storage that are included with every apartment home. Impeccably designed, the interior amenities are what set Christiwood apart from other communities in the surrounding area.

Christiwood Apartments offers its residents extensive community amenities, something that only adds to the special residential experience. Adjacent to the shimmering blue, resort-style pool sits a BBQ deck with grills for mastering that perfect ribeye steak… or whatever you fancy! Allow your child's imagination to run wild while they explore the tastefully designed playground, too. Christiwood also features two laundry care facilities in addition to the washer/dryer connections found within the apartments themselves. With high-speed Internet access and digital cable available, you will always stay in touch. For those moments when business tasks require attention, enjoy complimentary fax and copy services.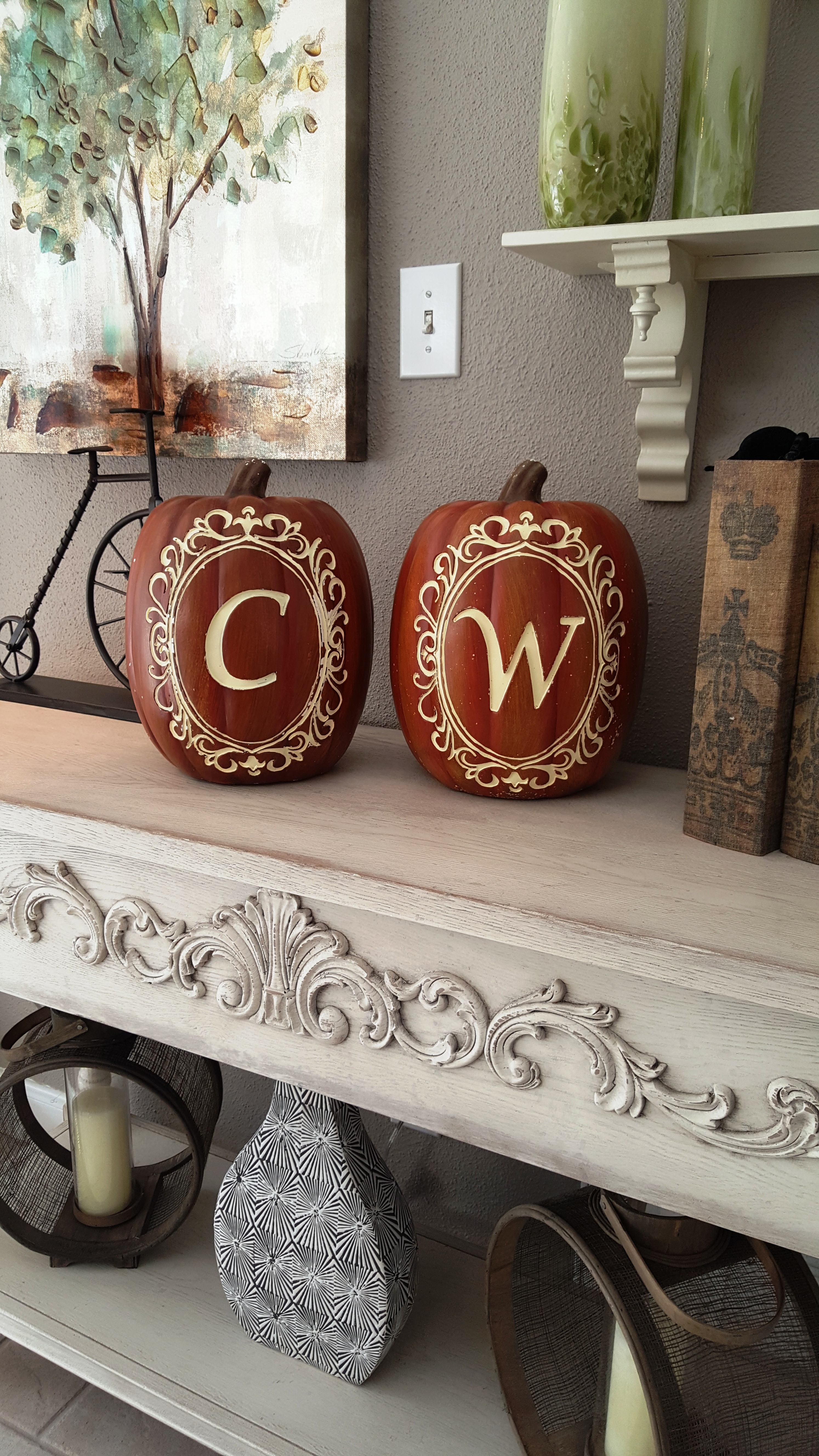 "Thank all of you for taking Mike and I in and for everything y'all do for us. We consider all of you as family and always will. We look forward to many, many years together with all of you…." Rebecca G.
Philanthropy is ever present at Christiwood. One of the most admirable characteristics the apartment community possesses just happens to be the offering of discounts to Military personnel, medical workers, and students.
"THANK YOU TO OUR AWESOME RESIDENTS WHO DONATED SCHOOL SUPPLIES! All supplies donated were taken to help the students of George Evans Elementary. For those of you who do not know, George Evans is located by two homeless shelters and the Women's Shelter, so they have a homeless student population and were very thankful for all the supplies!"  Your Christiwood Staff.
The community's property manager, Lynn, is incredibly passionate about her work, her residents, and her staff. Personally, she's been awarded with numerous accolades and plaques of recognition, but she would tell you that her greatest prize is connecting with her staff and watching people grow into their unique gifts and talents. She strives to nurture those specific talents, helping her employees reach their highest potential, regardless of their "official" position.
"Lynn is an amazing mentor and property supervisor that has always taken great pride in grooming her property and her team to be the strongest in our industry. Her organizational skills and attention to detail is what sets her apart and gives her team a sense of stability that we all crave in a turbulent industry!" Jeana L. Lopez  Regional Property Manager, Real Estate.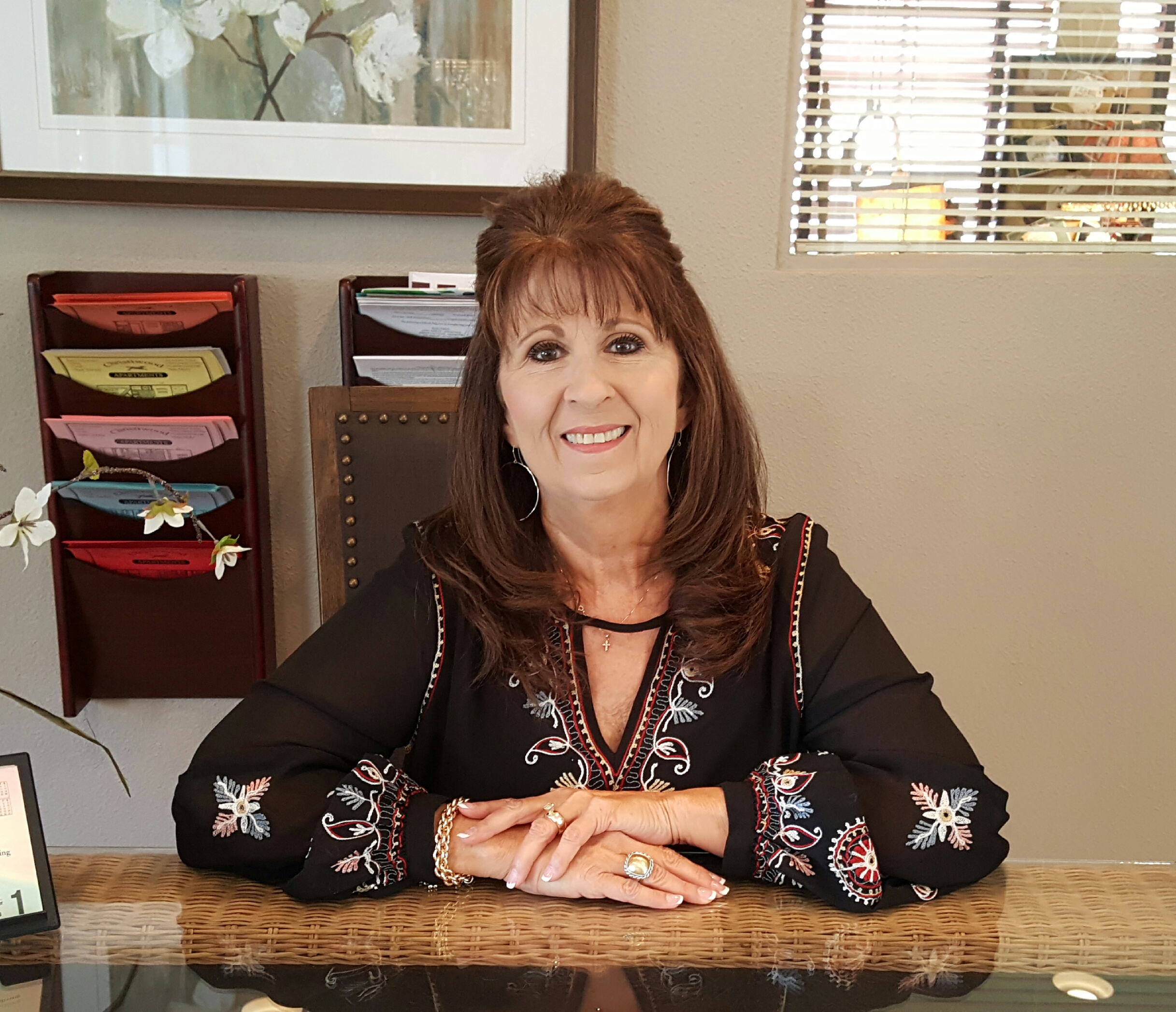 The mantra Lynn uses for success? Always being available and present, or as she likes to say, "it's a lifestyle." On a more personal note, entertaining and decorating are two ingredients that make her heart beam with joy. Lynn absolutely loves turning something ordinary into something extraordinarily one-of-a-kind. Which brought about the question of why she chose to paint each front door of the community the vibrant orange tone? Lynn mentioned, "It's easy to be normal, but setting yourself apart takes courage and confidence. It also requires the people you work with supporting your decision and allowing you the room to be bold." Bold, bright, happiness, warmth, and joy are all characteristics Lynn emphasizes throughout Christiwood Apartments. Having said that, she points out that there is a team behind her helping to make the community better and better with each given day.
"Our success is in our ability to collaborate closely with our home office. It takes everyone from grounds keeping to HR to accounting to the comptroller to make for a successful community.  Moreover, our leadership team is outstanding. Steve Heim who is the "H" in S & H Realty has recently taken over the helm as our new President. Just like his predecessor, Scott Elfstrom, he is accessible, supportive and very knowledgeable in the industry. We are in excellent hands," she enthusiastically spoke.
There is no doubt that Christiwood Apartments is a fantastic place to live in Corpus Christi, Texas. If you are interested in scheduling a tour, please contact their knowledgeable and friendly team by telephone (361.991.0152) or email (This email address is being protected from spambots. You need JavaScript enabled to view it.). You can also visit their fabulous website for photo galleries, floor plans, residential features, and more at www.christiwoodapartments.com.
Cimarron Court- Tranquility Nestled in Corpus Christi's South Side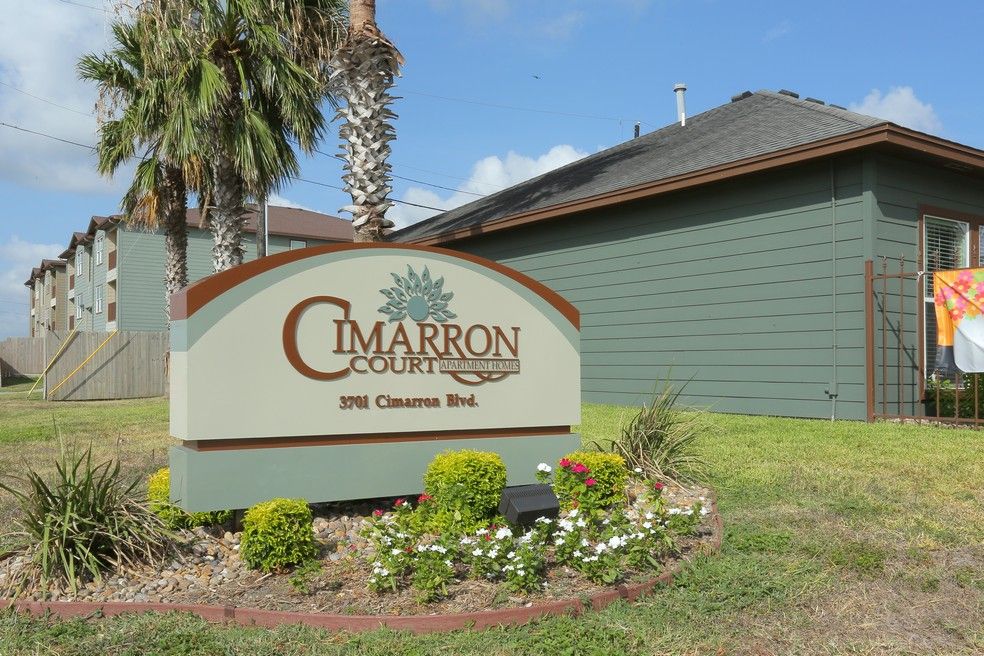 Newly renovated and tranquilly nestled in the prime area of South Side Corpus Christi, Cimarron Court Apartments give its many residents an ideal taste of what relaxed, comfortable, and luxurious living is truly about. The community resides behind a limited access gate, with fresh landscaping that captures the true beauty of the coastal locale. Whether you enjoy the active lifestyle or prefer to live on "island time," Cimarron Court Apartments has something to offer to each and every person who calls this community home. 
Upon entry into one of the beautiful Cimarron Court apartment homes, your eye will instantly be drawn to the posh, gourmet kitchen with upscale cabinetry adorning the cooking area. Brand new appliances, such as a built in microwave and dishwasher, let anyone channel their inner Chef Bobby Flay! Entertain friends and family in large living rooms, offering impeccable natural light streaming through windows that feature 2" wood-like blinds. Spacious bedrooms allow for ultimate amenity, especially with the gentle lull of a high quality-ceiling fan. Oversized closets and opulent bathrooms put a glorious finishing touch on the residential space. Potential residents can choose from one, two, or three bedroom apartments, with special touches such as granite countertops in select units. Lastly, soak in the Texas Gulf Coast salty air amongst private balconies or patios, which are connected to each and every apartment.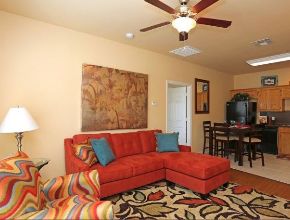 Amenities abounding, this residential community provides its residents with a plethora of activities and areas for serious fun! Enhance your summer time glow alongside a sparkling blue swimming pool, complete with a neighboring outdoor kitchen. A 24-hour fitness center features state of the art equipment, including treadmills, elliptical machines, and weights of all sizes. Sip a cup of hot coffee while surfing the web in the community's Internet Café. Cimarron Court Apartments is pet friendly, too! In addition, the community offers its residents a "clothes care center," as well as 24-hour emergency response; peace of mind is of highest priority. On site management is a true highlight, as well. Enjoy what Corpus Christi has to offer, as Cimarron Court is conveniently located near popular attractions and scrumptious restaurants.
 "I have lived here a year now and I absolutely love this place! When we moved in, they were just starting renovations and it's been so nice to see how much they have improved this place. It's beautiful! Everyone in the office is always professional and extremely nice, easy to talk to. I've not had a maintenance issue as of yet, but they have updated several things in my apt that I didn't even ask for. You need to come live here!" - JoAnn J.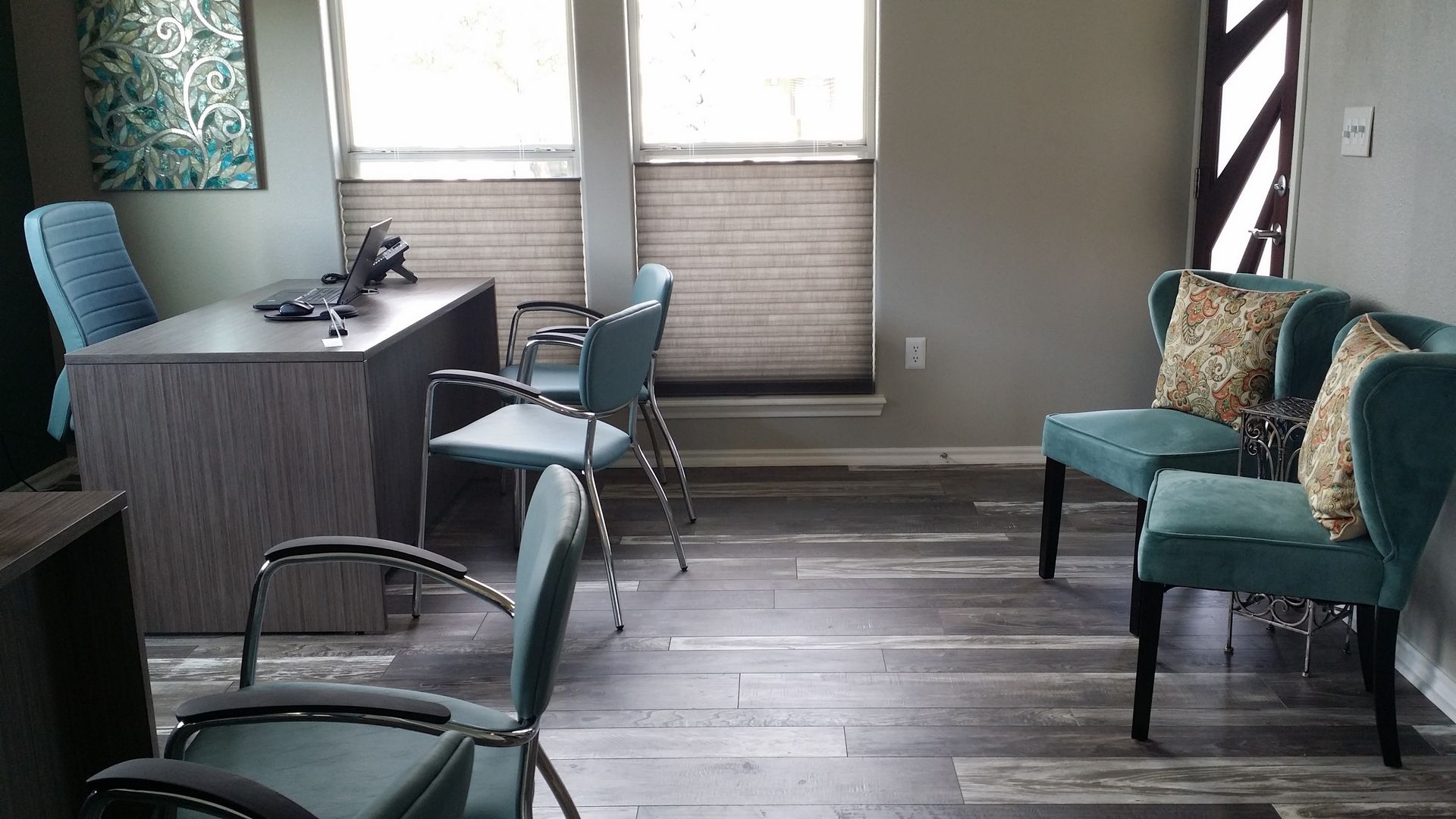 Cimarron Court Property Manager, Liza Benavides, is heavily involved with the local Corpus Christi Apartment Association. She is the Treasurer on the Board Of Directors and the Chair of the Community Relations Committee. Through the complete transformation of Cimarron Court, Liza definitely turned simple fixes into a dramatic makeover. She commends her staff, singing their praises for their unyielding support through the property take-over and rehabilitation. "My staff; 100% owe it all to them! I was very blessed with each of them," Liza exclaimed.  Her hardworking, dedicated maintenance technician along with her assistant and leasing agent balance Liza out, creating a dynamic team whose passions for excellence are evident. Liza's most gratifying perks of her career? Making their property so much more than just another apartment community; instead, she strives to create an environment where residents can really call home.
      "The changes and improvements my staff and I have made in one year have far surpassed what I ever thought we would accomplish. Taking over a rehab property as a first time Property Manager has absolutely been harder than I ever expected, but over one year in and I am without doubt certain we have done more than we could have ever imagined." - Liza Benavides, Property Manager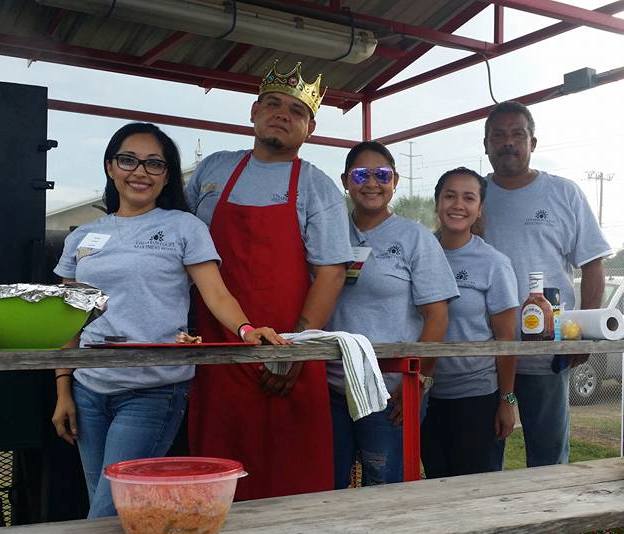 When we asked Liza what made her heart smile, we couldn't help but notice a gleaming smile spread across her face. She passionately answered, letting us know that having conversations with residents brings her upmost joy, especially when they acknowledge her team's hard work for the betterment of the community. Sometimes, it's easy for residents to forget that staff members are human too, and when a complaint appears before Liza, she is able to resolve the issue and mold it into a positive experience. "When people recognize the difference between what we have worked so hard to  accomplish here; that's what makes my heart smile."
If you are looking for a great place to call home and a dedicated team of professionals, be sure to visit Cimarron Court Apartments.
Visit their website, www.cimarroncorpuschrist.com, or call the leasing office at 361-906-2272.
Or
In person: 3701 Cimarron Blvd. (Located just across the street from Corpus Christi's brand new, Veteran's Memorial High School.)
To download a printable Cimarron Court brochure here! http://www.cimarroncorpuschristi.com/printable-brochure.asp
  Rosie, Gilbert, Liza, Gemma & Robert- Cimarron Court Team
High Point- Blue Ribbon Award
Ranch-Style Living in the Heart of Corpus Christi
Looking for rustic luxury in the heart of Corpus Christi's Southside? Look no further than South Lake Ranch.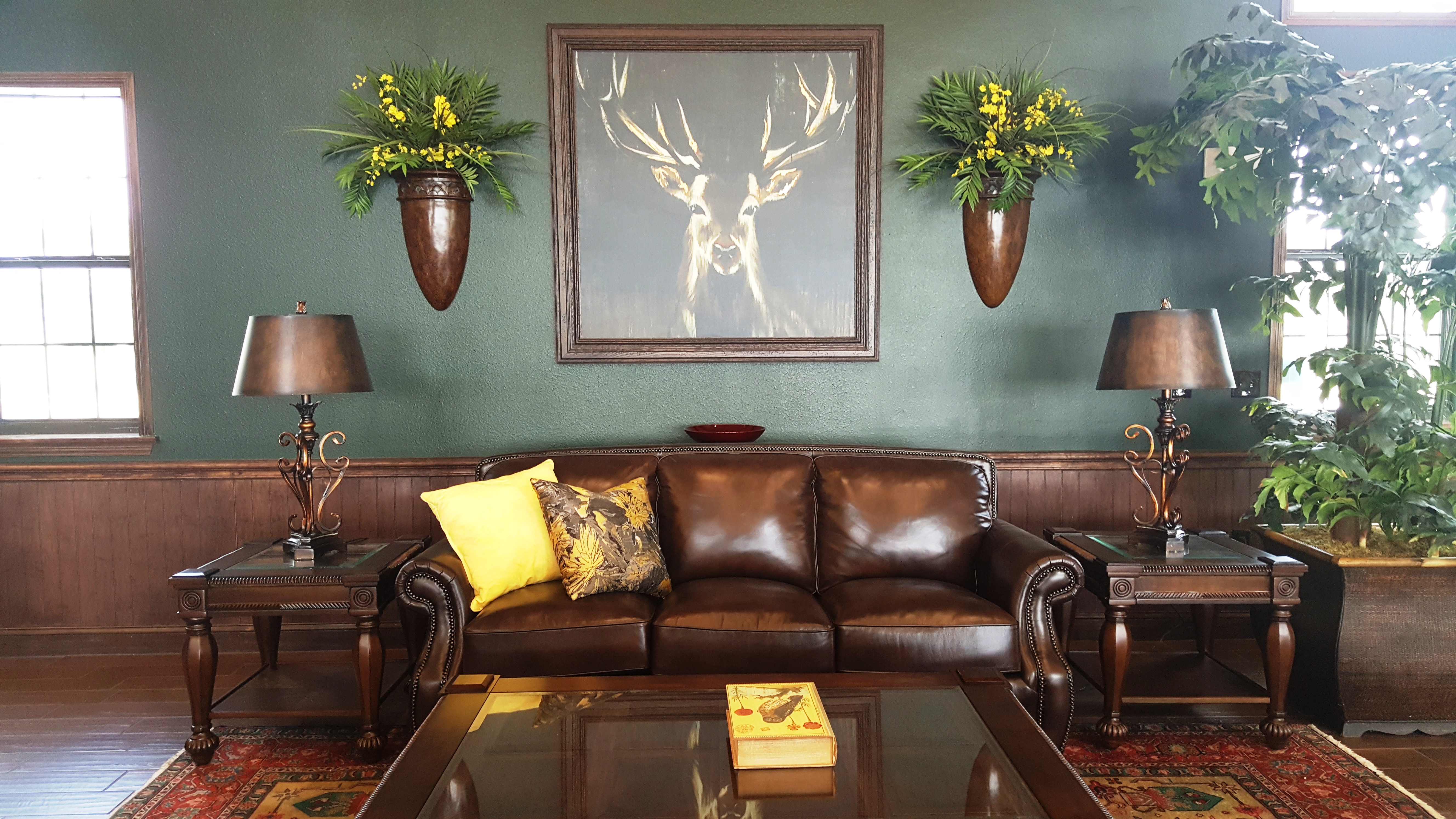 This community provides a true South Texas serene landscape with each home thoughtfully woven into this one-of-a-kind community.  South Lake Ranch is home to a 33 acre salt water lake, a sensational 2 acre fresh water pond and all its wildlife. There's absolutely no shortage of breathtaking views and opportunities for back porch relaxation.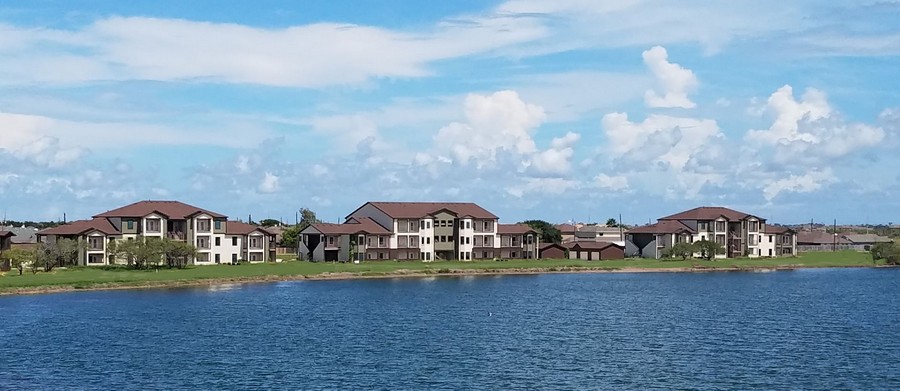 Looking for a way to relax indoors and still take in the view? The ranch-style estate club room and conference room is the place to be. The design echoes home- with deluxe amenities, custom full-kitchen, dining area and decor that showcases a distinctive ranch-style heritage.
With views that overlook the lake and the lake-side pool, you'll enjoy this luxurious space and its adjoining state of the art fitness center.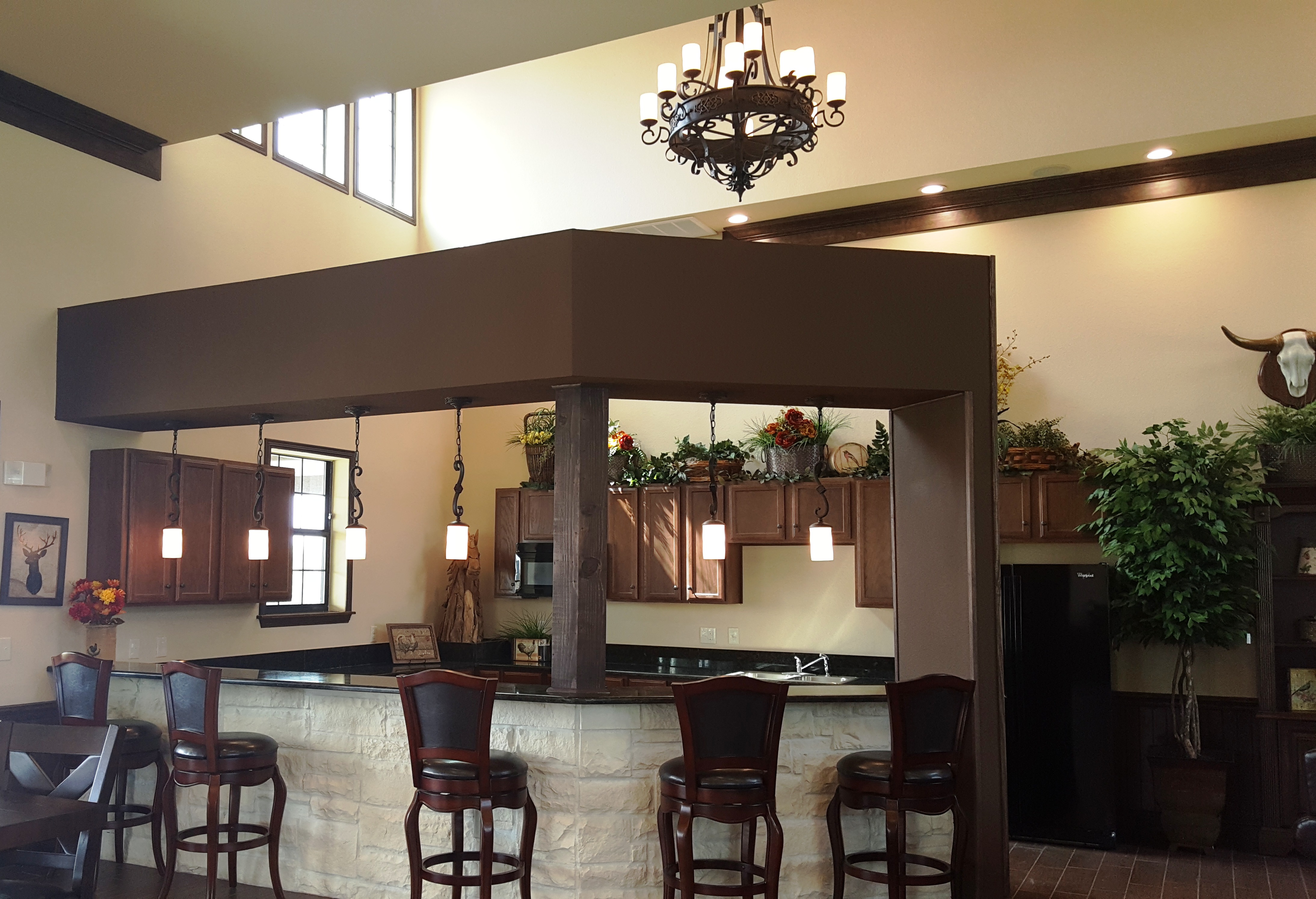 My husband and I have lived here 6 months already and we love it!!!  Breakfast served driving out to work on Valentine's day! It was storming out that morning and the staff was out there in the rain!..." - Arcey S.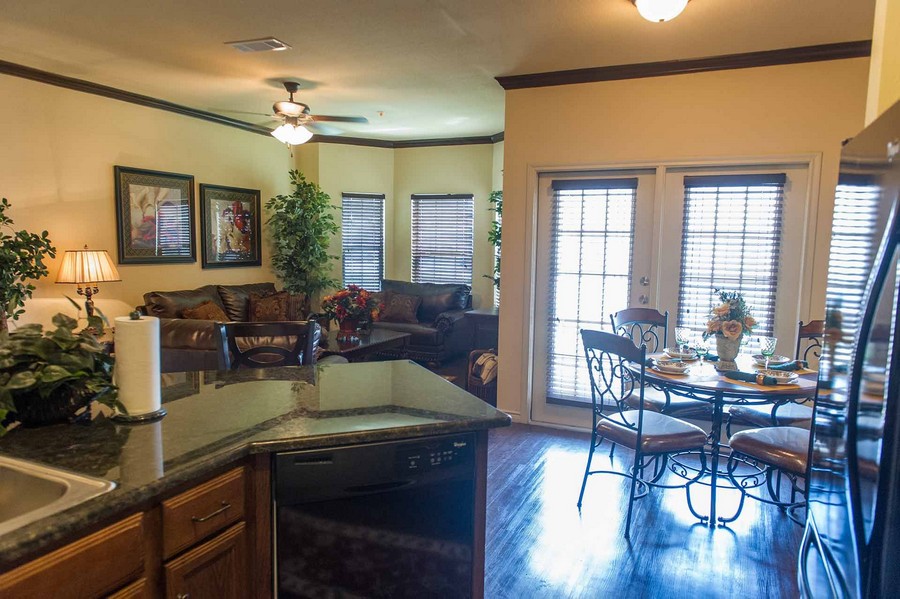 Step right outside the clubroom and onto the outdoor veranda for a real treat. This spot is ideal place to relax, read a book and gently rock all your worries away. Enjoy the immersion in nature without sacrificing modern comforts of home. Enjoy wide-open spaces inside and out. The spacious floor plans feature custom interiors, high ceilings, upscale cabinetry, and gourmet kitchens with granite counter tops, wood plank flooring and oversized closet space.  
With over 28 years of combined community experience, you're sure to be in good hands with Darlene and her management team. When asked about the most gratifying part of her work, Darlene didn't hesitate, "I enjoy taking care of my residents and seeing them happy."
There could not be a more accurate example as the time she worked at a university community, threatened by an approaching hurricane. Darlene, her two children and dozens of out-of-state students huddled together in the clubhouse. Surrounded by hurricane supplies Darlene had gathered, they rode out the storm together. "I couldn't leave them. I wanted to help bring comfort to the students during a scary time" she humbly mentioned, "It's what we do."
We invite you to come and explore everything South Lake Ranch has to offer. You're welcome to reach out to their friendly team of professionals. They'd love to hear from you. After all, personal interaction and customer care are the hallmark of this team and the spirit of ranch living.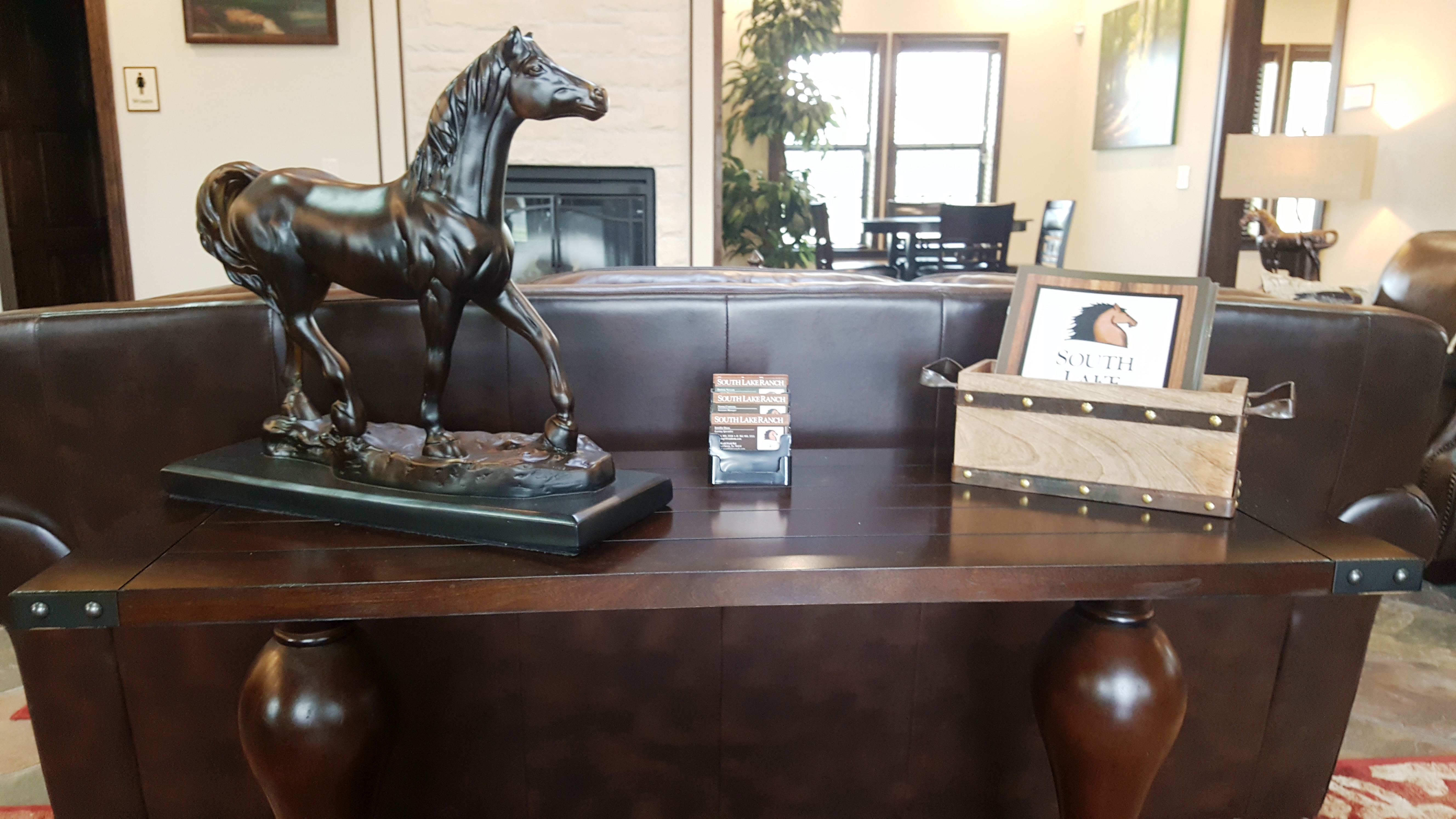 Visit their website, www.southlakeranch.com, or call the leasing office at 361-991-3310.
or
Visit them in person at: 3310 Rodd Field Road, Corpus Christi, Texas 
To download a printable South Lake ranch brochure here! http://www.thesouthlakeranch.com/floorplans-and-pricing/2-beds/11492
Multifamily Paradise Living at Lantana Gardens in Odessa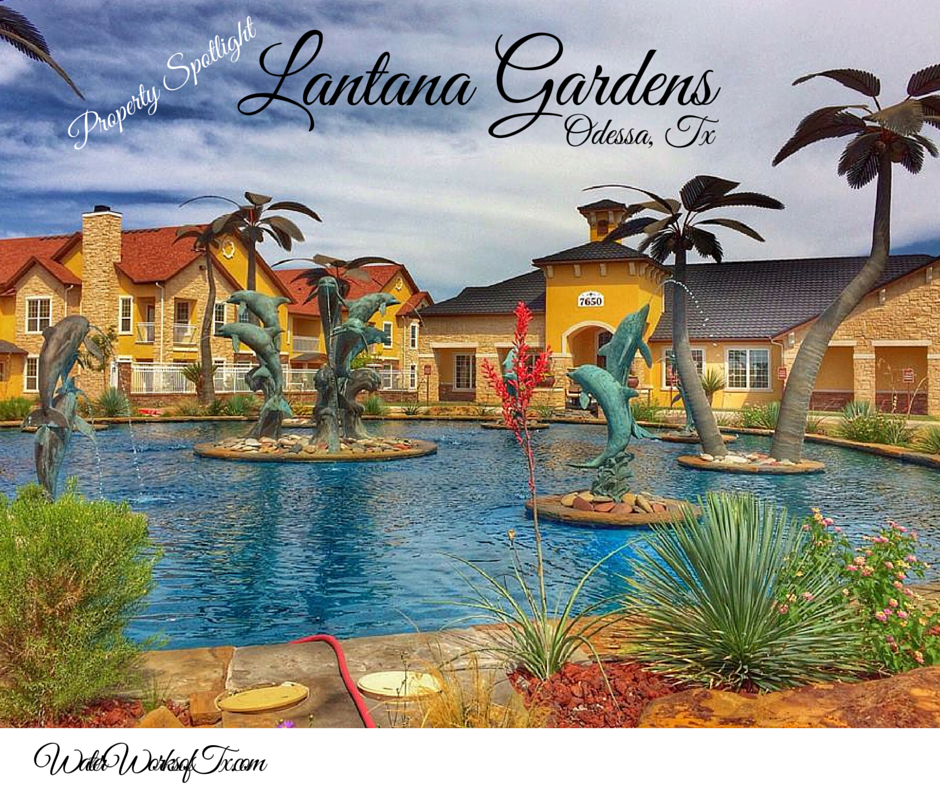 Lantana Gardens provides the perfect blend of a well thought out "master plan" community and a team enthusiastic about sharing its phenomenal offerings in West Texas.
You would never guess this community is located in the heart of Odessa, Texas. As the community makes you feel like you are on a perpetual vacation when simply living at home at Lantana Gardens. From the grand fountain boasting iron dolphins and palm trees to the colorful landscaping, any prospective resident would be hard pressed to find such attention to detail.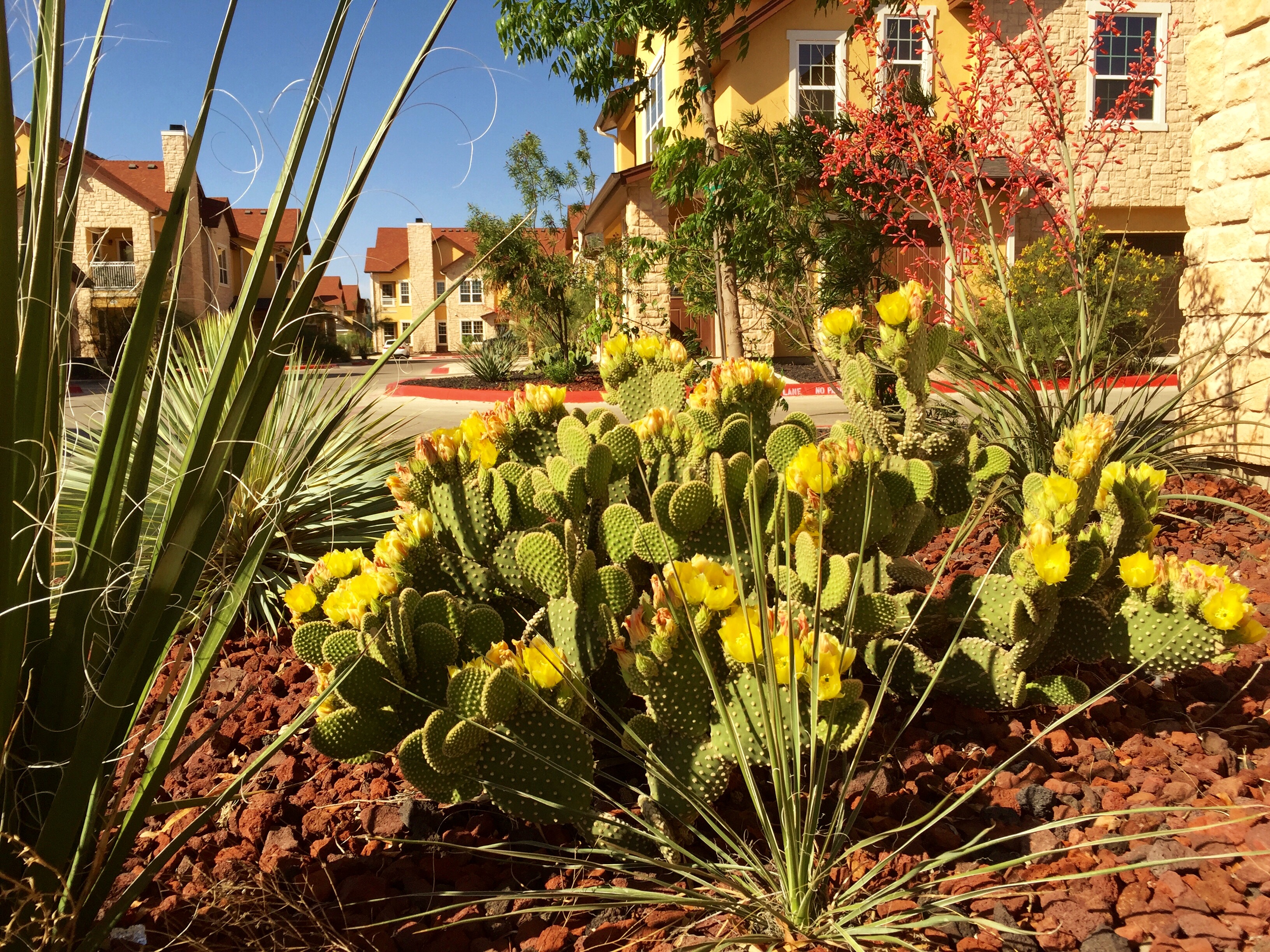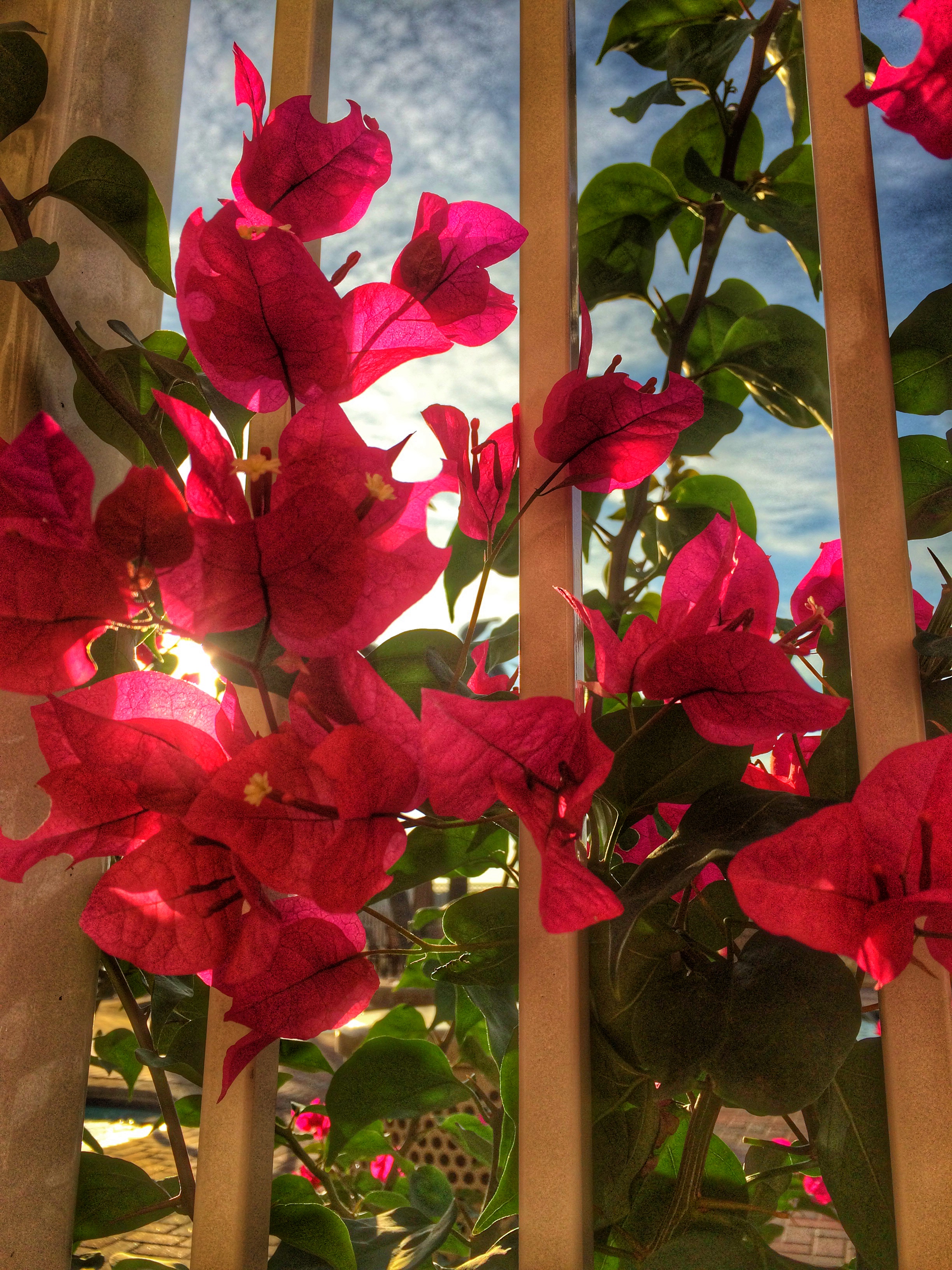 The beautiful landscaping will absolutely take your breath away as you walk through the community. Tropical flowers and cacti decorate the scene with bursts of color including Mexican Bird of Paradise and blooming Yucca's.
Upon arrival at Lantana Gardens, residents sense the calm and luxury of West Texas nature at its best. While admiring the tranquil Mediterranean-style fountain, prospective residents will realize that this is where they want to call home. The beautiful apartment homes radiate the true color of the sun and are surrounded by a color palette of desert landscape. Lantana Gardens, a breath of fresh air, classic and peaceful.
Units Magazine of the National Apartment Association gave Honorable Mention to Lantana Gardens in the 2015 Curb Appeal Awards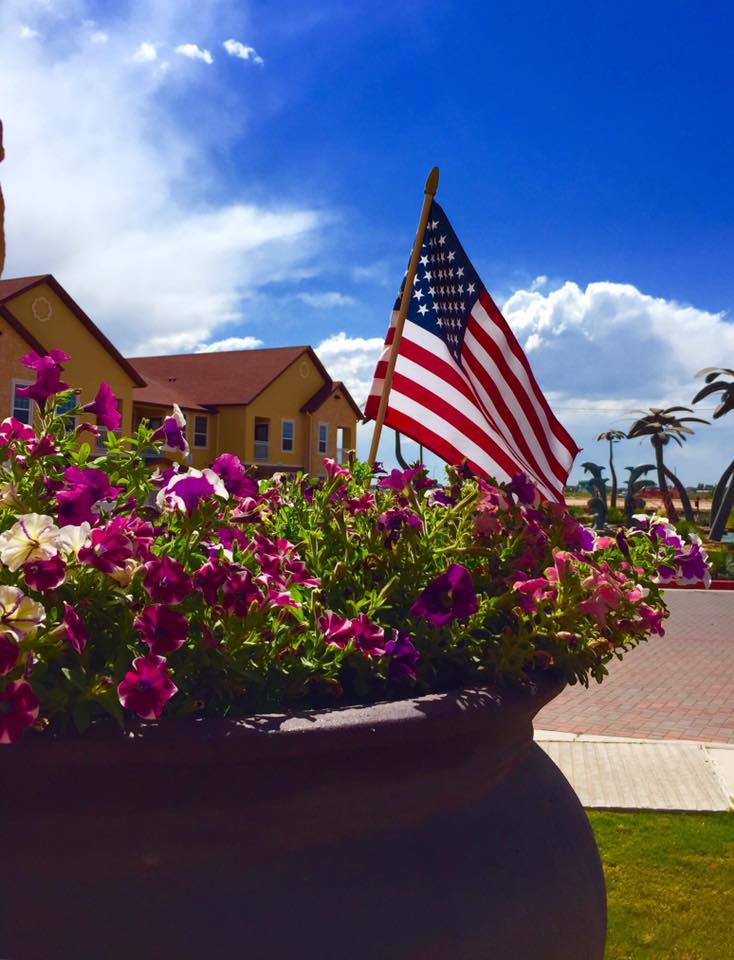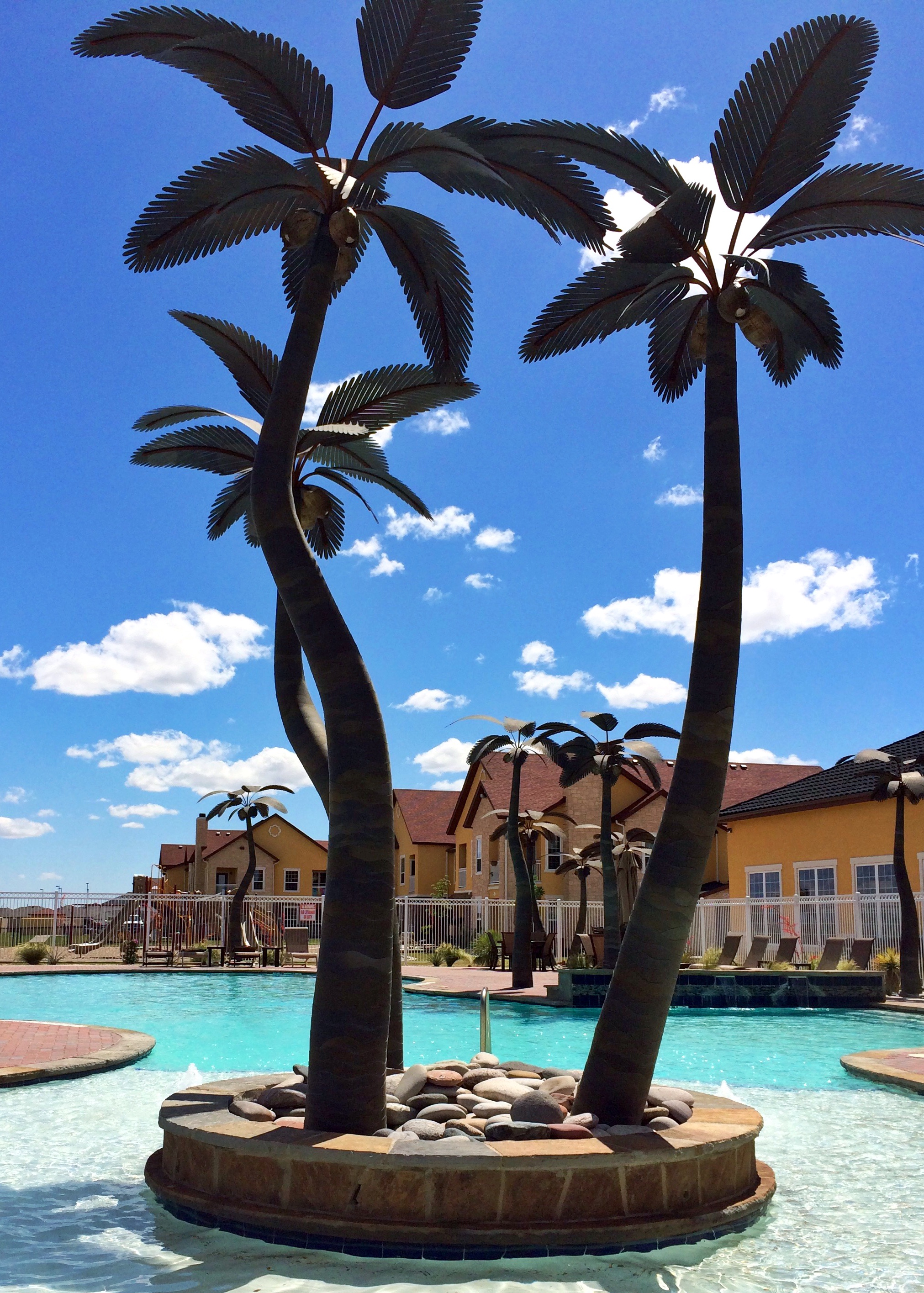 Start your morning off right with this beautiful view outside your window. The Lantana Gardens Community offers multiple amenities to cover all your needs:
Kitchens include granite countertops,

Side-by-side GE refrigerator, dishwasher, built-in microwave, stove, wood grain hard plank flooring

Laundry 

room has a GE full size washer/dryer in each home

Bathrooms 

contain a garden tub and granite countertops

Living 

areas include vaulted ceilings, fireplaces, and double pane windows with solar screens

Work 

from home with your built-in desk and computer work station

A 

Pet Friendly Community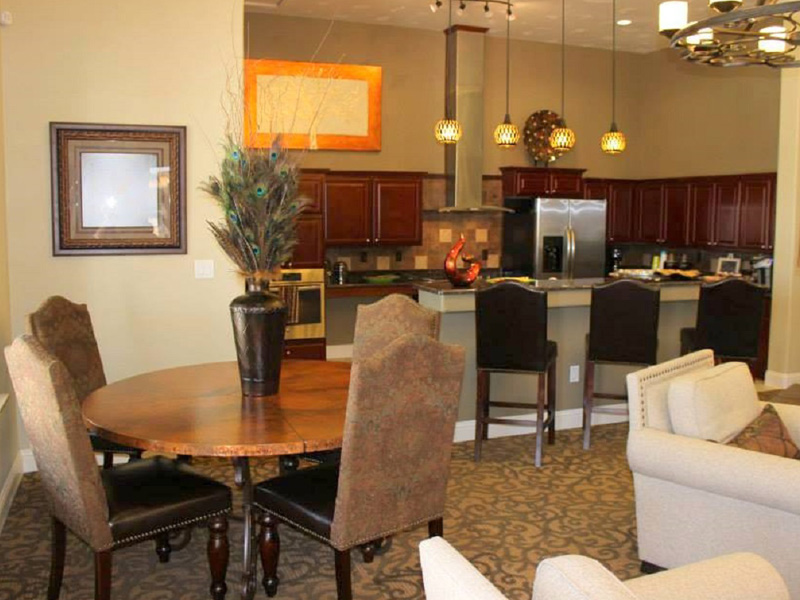 Some extra special amenities are also provided at this luxury multifamily community including attached garages with remote control access, video intercom systems at front doors, and individual intrusion alarms to help you feel completely safe.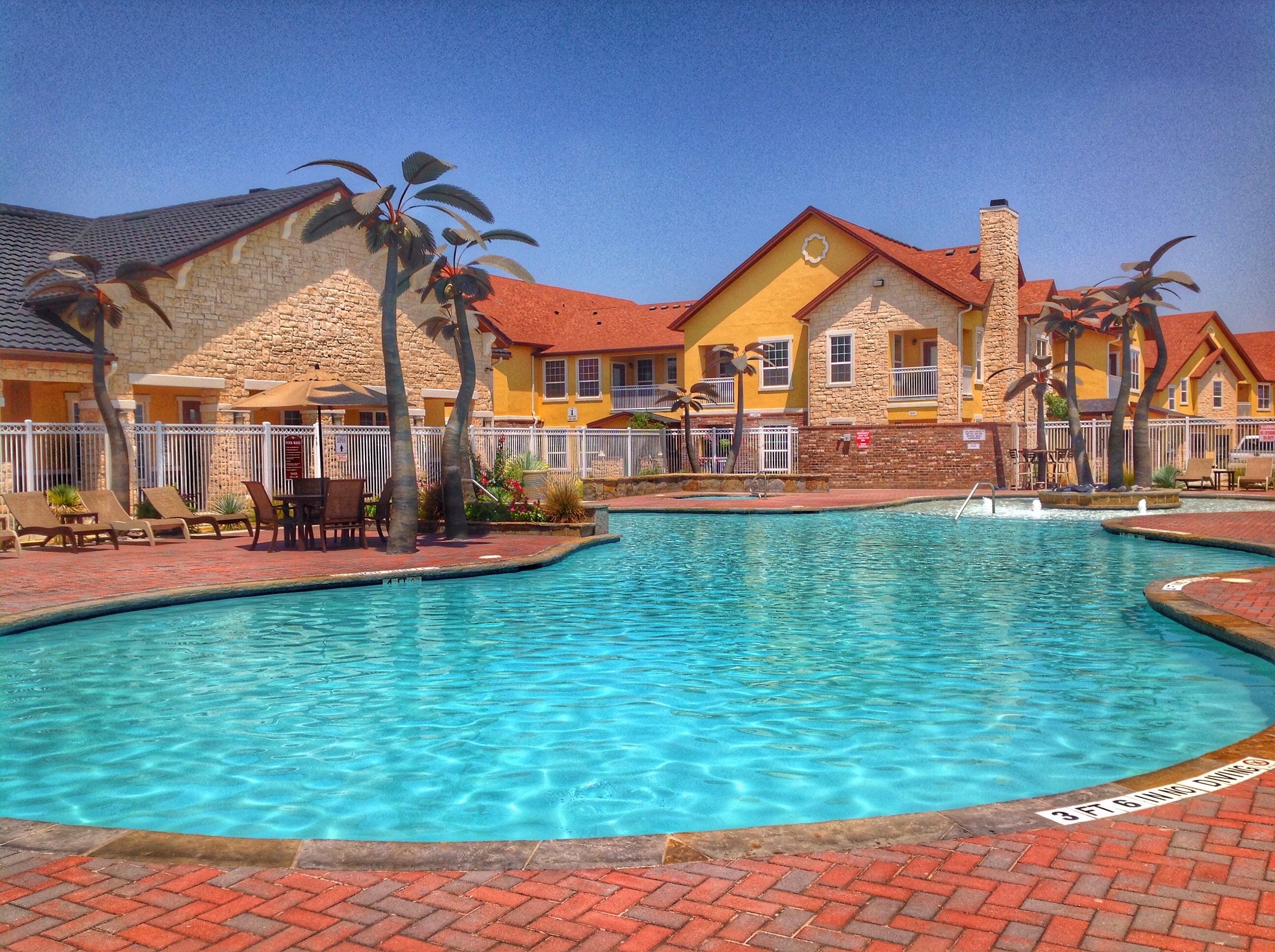 There is fun around every corner at Lantana Gardens. The gated community sports a lighted walking/jogging trail and an oversized professional fitness center for residents who take their exercise and fitness goals seriously.
Picnic spots with grills are available for use along with the resort-style pool with tanning deck and hot tub for parties with friends and family.
The children will not be bored at all with all of the activities available. You can turn them loose on the children's playground, take them to the game room equipped with billiards and a card table, or play a game of volleyball on the sand court.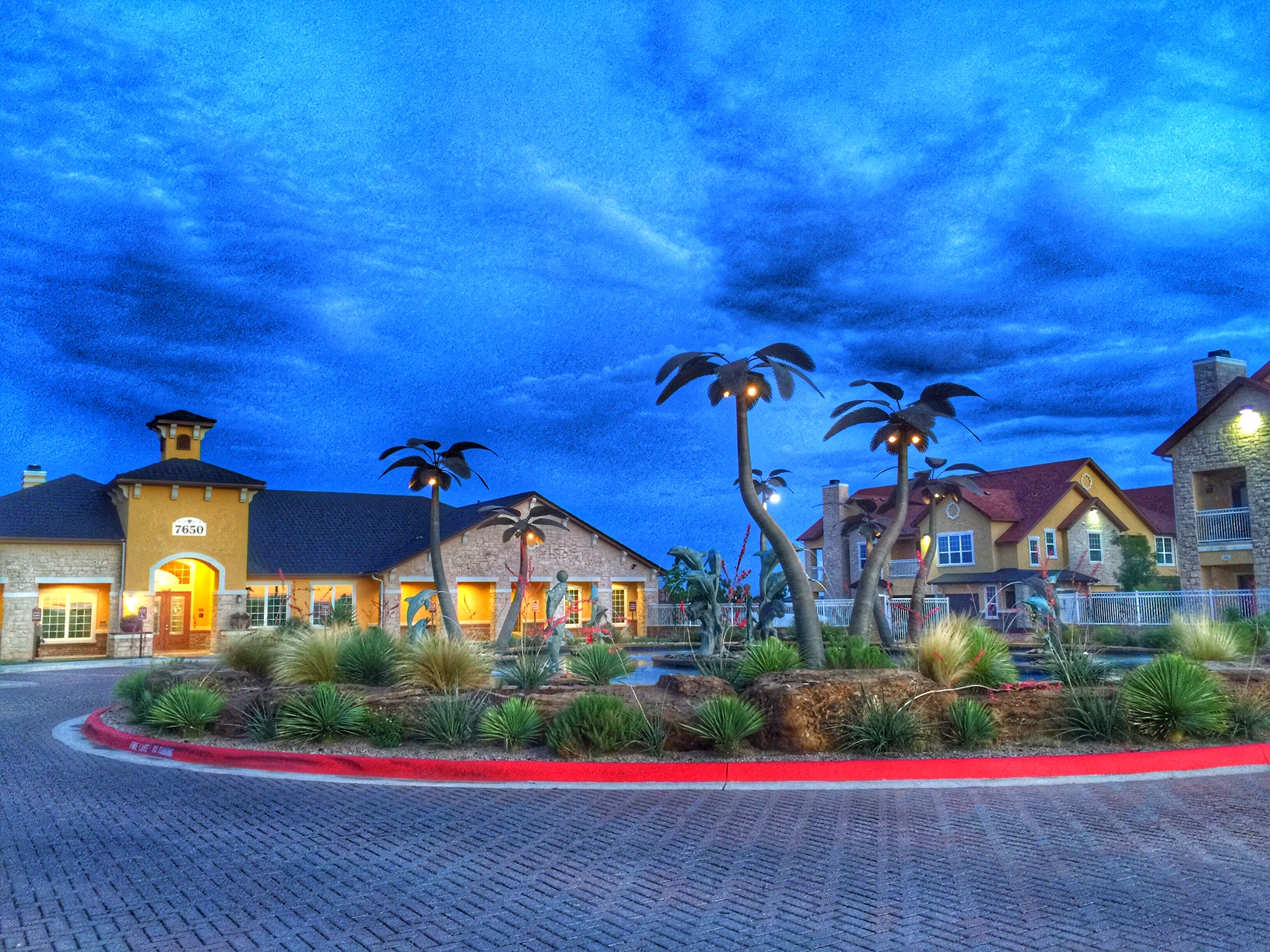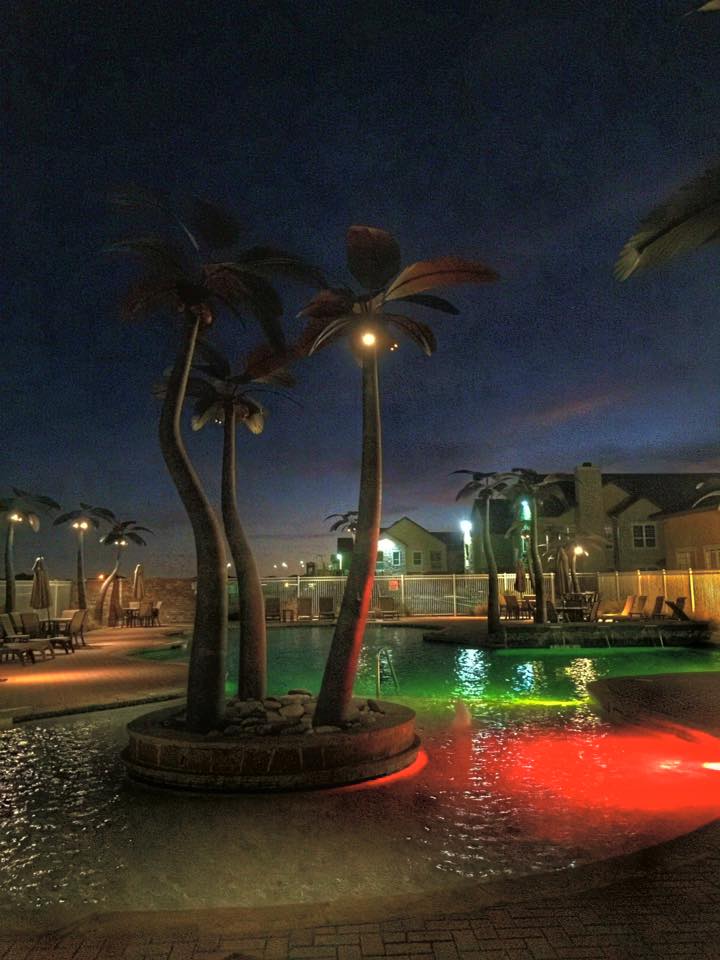 After a long day at work, imagine coming home and relaxing by the pool with your favorite beverage and admiring the beauty and colorful lighting that creates a soft and soothing atmosphere. All the worries of the day can fade away.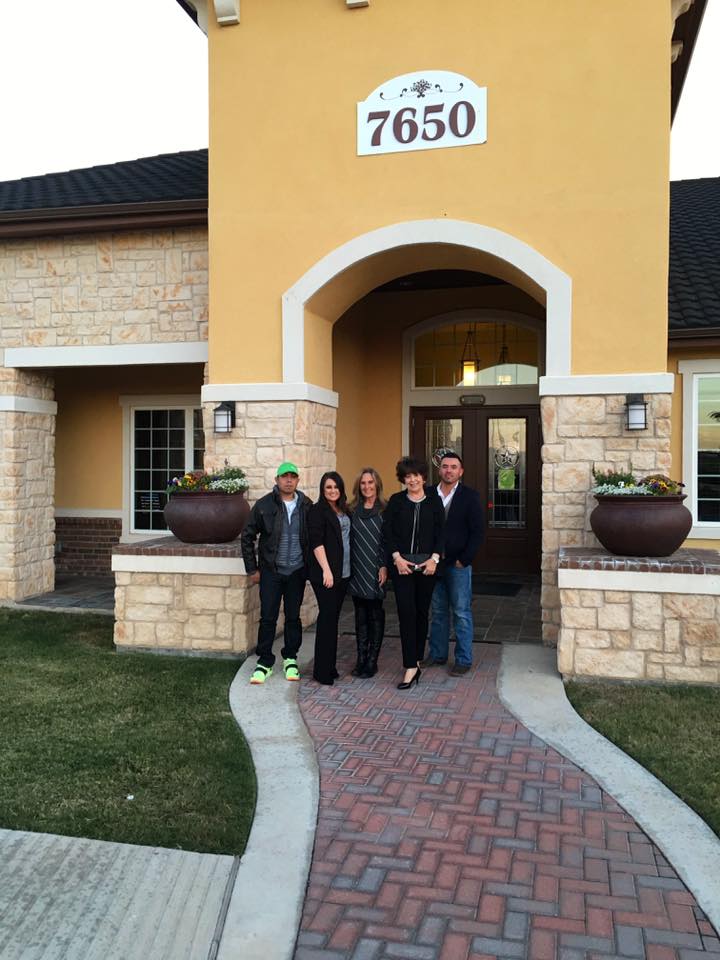 The Lantana Gardens Team is always there to help you with a smile. Vicki, Peggy, Michael and the entire team want residents to feel at home from day one.
A few comments about the team from residents include:
I really love this property! The apartments are really spacious and beautiful very well maintained! I also LOVE LOVE the office staff they are amazingly helpful and friendly!
Rachel S.
Everyone in office is so sweet and helpful, the units are the nicest I have ever seen and the grounds are amazing!
Mandy S.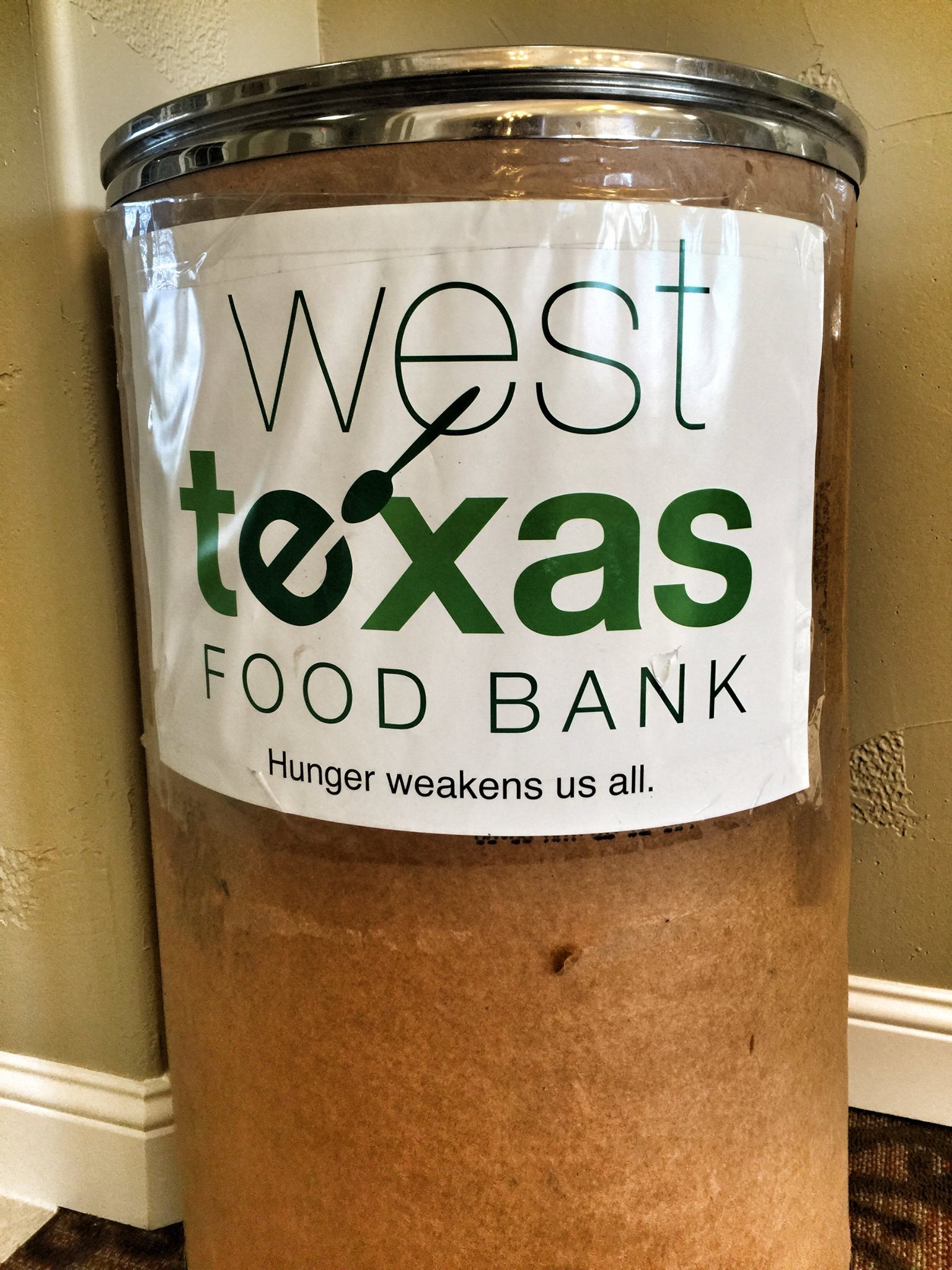 Always in the spirit of giving back to the community, the Lantana Gardens staff and residents help people in need by contributing to the West Texas Food Bank each year. The residents collect and donate non-perishable grocery items and help fight hunger and raise awareness during the Thanksgiving and Christmas season.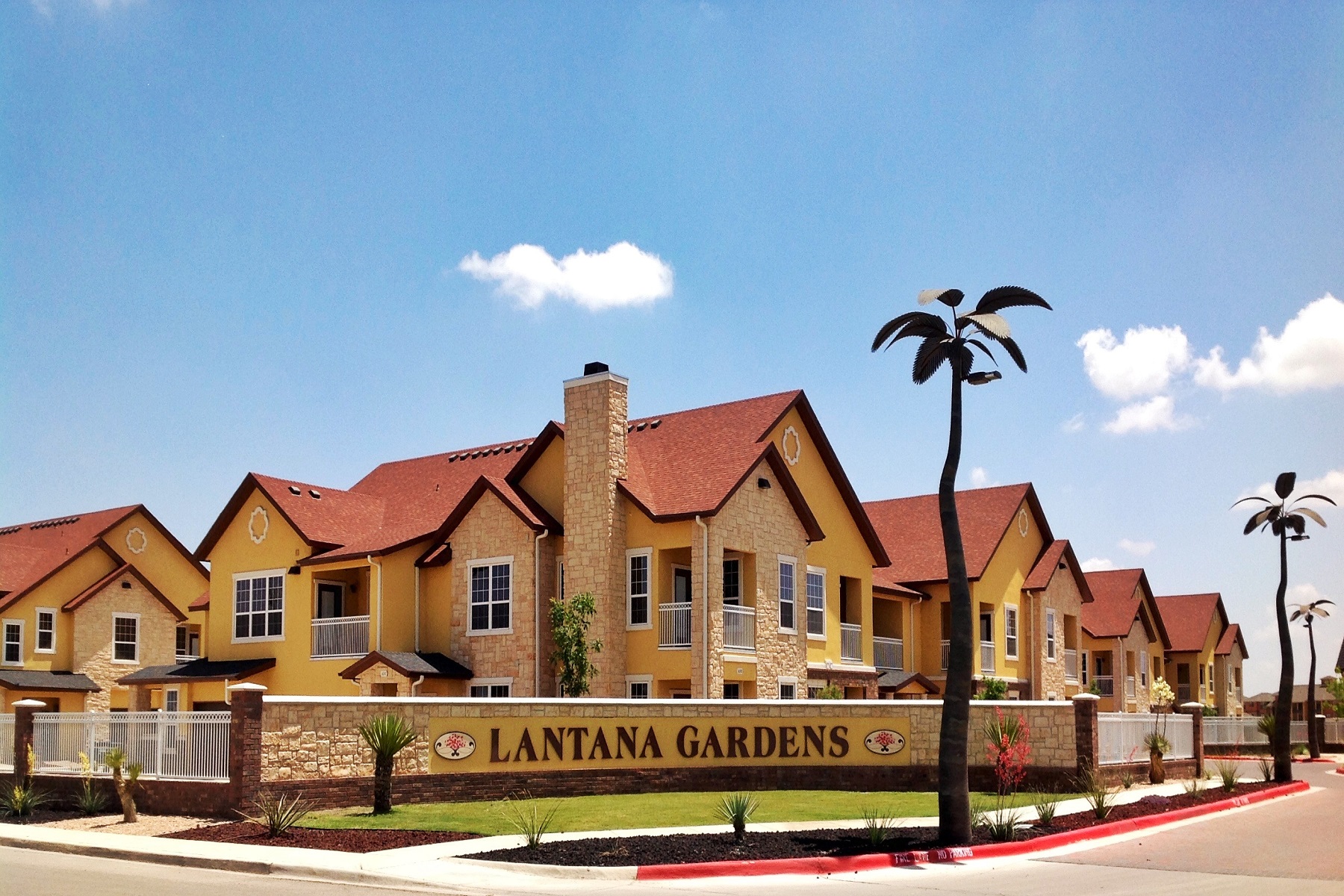 If you are looking for a great place to call home in Odessa, Texas, be sure and visit Lantana Gardens. The location is awesome with several local hotspots nearby including Parks Legado Town Center, Cork & Pig Tavern and Rosa's Cantina.
Visit their website at http://www.lantanagardensapts.com/
Or
In person: 7650 Tres Hermanas Blvd, Odessa, Texas 79765   Call: 432-558-8160